About
Water Energy & Ecology Information Services (WEEinfo) helps scientists, engineers, and technical organizations in addressing economic, environmental and social challenges and in communicating with the general public and other audiences about complex science, technology, and policy issues.
WEEinfo was established in 1999. Since then, I have been collaborating with colleagues and contractors to provide both large and small clients throughout the United States with timely, efficient, and high-quality services. Working largely within the energy enterprise, I offer planning, research and analysis, writing and editing, outreach and education, and graphic design and production services.
I also participate in and contribute to the design and implementation of community-based activities focused on understanding the connections between human society and natural systems and on managing these interactions in mutually beneficial ways.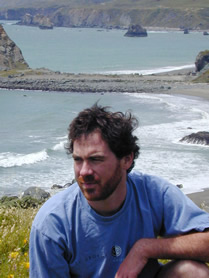 Christopher R. Powicki

I have worked in science and technology arena for more than 15 years—first as writer and editor for an international water quality association; then as writer, editor, planner, and manager for a consulting firm servicing organizations in the energy industry; and now as principal of WEEinfo.


My educational background is in the environmental sciences, with a specialization in aquatic ecology. My wife, Elizabeth, is an architect and graphic designer; we have two children: Charles, born in 1996, and Antonia, in 1998.

My professional and personal interests merge at the connections between water, energy, ecology, and sustainability. Water and energy are life's building blocks; the conditions created and processes sustained by natural and managed ecosystems are fundamental to human survival. Only by understanding this symbiosis can humanity begin to evolve sustainable institutions and policies that balance the needs and wants of present generations with the goals and aspirations of future ones—and thereby begin to harbor life as it harbors society.